Home
Talk

0
104pages on
this wiki


Welcome to the Brothers Conflict Wiki! This is an online resource about the Anime and Games that anyone is free to edit. This page will become more populated as more information is revealed about the show. Feel free to add and edit content! 
Spoilers on every character's page. Since we're adding some information from the Novel too.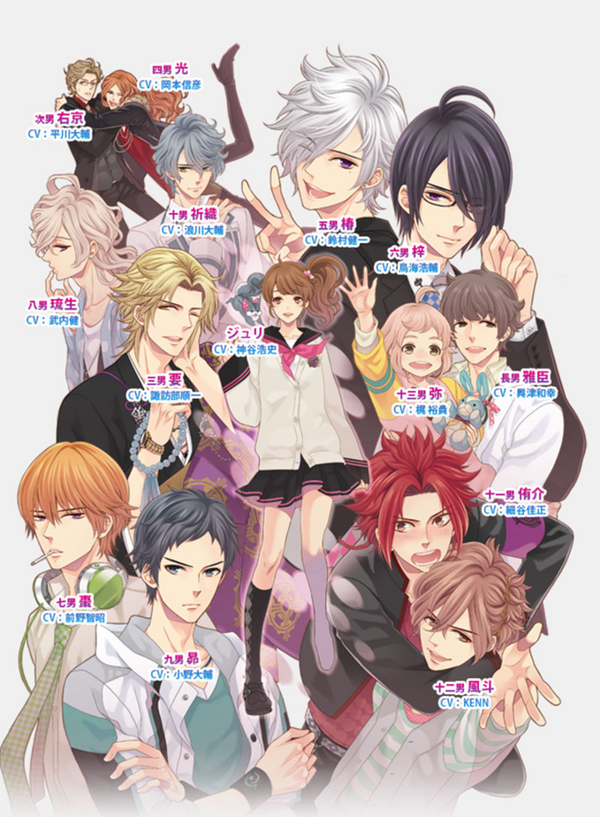 Brothers Conflict (ブラザーズ コンフリクト?) or BroCon (for short) is a Japanese Novel series created by Atsuko Kanase, written by Takeshi Mizuno and illustrated by Ukyo. It has been adapted into a PlayStation Portable video game and a yonkoma manga series and it will be adapted into an anime television series. The anime is set to air in July 2013 and will be animated by Brain's Base.
Hinata Ema is the daughter of the famous adventurer Hinata Rintarou. One day, Ema finds out that her dad is going to remarry with a successful apparel maker named Asahina Miwa. Rather than bothering them, she decides to move in to the Sunrise Residence complex that is owned by Miwa. From there, she discovers that she has 13 stepbrothers. As she gets to know all of them, will one of her step-brothers fall in love with Ema?

BRILLIANT BLUE & PASSION PINK


Top 2 contender for Ema are Natsume & Subaru who do u support?

Create blog post
Welcome, Anime fans! Welcome to the Brothers Conflict wiki. Brothers conflict is a new anime, based on a popular manga and video game, scheduled to premiere this summer, about a girl named Ema Hinata whose father re-marries a woman with 14 sons.

This…

Read more >
See more >

Loading RSS data...
Affiliates
Want to become an affiliate of us? Then contact us.