The five-story white walled mansion in Kichijoji, Tokyo, owned by Miwa Asahina. The first and second floors are generally rented out, whereas the 3rd floor and above is where the Asahina family lives.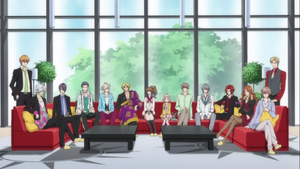 Residents
Edit
Masaomi Asahina, Ukyo Asahina, Kaname Asahina, Tsubaki Asahina, Azusa Asahina, Louis Asahina, Subaru Asahina, Iori Asahina, Yusuke Asahina, Fuuto Asahina, Wataru Asahina, Hinata Ema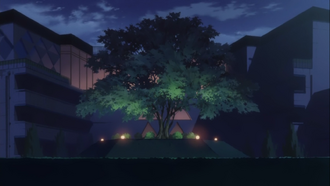 5th Floor
Edit
The Asahina family's shared space. So it has quite a large living room, kitchen and bathroom. This is where the brothers eat and relax.
4th Floor
Edit
The fourth floor houses Masaomi, Ukyo, Kaname, Tsubaki, Azusa and Ema's bedrooms. There is one other empty room in this floor, which Tsubaki uses as a storage room.
3rd Floor
Edit
This floor houses Louis, Subaru, Iori, Yuusuke, Fuuto and Wataru's bedrooms. Tsubaki is also using the empty room on this floor as he pleases.
Ad blocker interference detected!
Wikia is a free-to-use site that makes money from advertising. We have a modified experience for viewers using ad blockers

Wikia is not accessible if you've made further modifications. Remove the custom ad blocker rule(s) and the page will load as expected.